A 12-lesson course delivered by email
This course teaches you the Jung's method of dream interpretation.
Starting with Sigmund Freud's method, Jung soon developed his own to include new features leading to a new vision on the meaning and function of dreams.
We provide examples of dreams interpreted according to Jung's method – several collected from his own works – and explain his new concepts (see the summary).
We also suggest more resources to continue your online and offline study.
Benefits.
-Find out how to deal with a dream.
– Learn about the basic features of Jung's method.
– Learn about the archetypes and the individuation process occurring in dreams;
– Learn about synchronicity in dreams;
– Learn how you can improve your self development according to Jung's individuation process;
– Finally, submit your own interpretation of a dream to our online assistance (if you take the workshop version* of the course).
Level: Beginner
Delivery. The course is made of 12 lessons sent through email on schedule of one lesson every two days.
Click here to see the lessons and bonuses
Quiz. There's a final quiz you may take to test your acquired knowledge (not mandatory).
Price: $25 ($59 with workshop)
Buy this course now through credit card/PayPal and start reading today (should you need another payment method, please ask).
Buy the basic course (Price: $25):
Buy the basic course + workshop* (Price: $50):
Delivery note: Upon the payment confirmation you'll be redirected to our course start page. Please read and follow.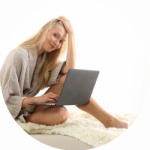 Need more information about this course?
Please post your questions below. I will respond in no time.