Welcome to Carl Jung Email Courses!

About our courses.

Dream interpretation is the basis of Jung's access to the uconscious. But only a few know its features and mainly the way one may use it. This is why we designed a dream interpretation course provided through email. We did it with the accessibility in mind. So if you are a beginner and wish to be initiated in this fascinating world of dreams, you will enjoy our course.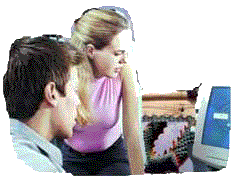 Online Assistance. We provide online assistance with our courses. Assistance is free of charge and covers almost any issue. (There's no assistance for free courses though!) If you choose the workshop version of our courses (where available) you may complete some home assignments and submit your own work with your dreams.
Save and receive the updates free of charge. You can save the course lessons on your PC or CD/DVD media, and even print them. You can take them with you wherever you want. We also send you the updates (when available) free of charge.
Currently we offer three courses and a premium discounted pack. See the list below:
- Jung and Dreams & Workshop
A 12-lesson email course dealing with the Jung's method of dream interpretation. Learn more...
- Dream Interpretation Methods & Workshop
A 6-lesson introductory course to the dream interpretation methods from the ancient cultures up to the psychoanalytic era of Carl Jung and Sigmund Freud. Learn more...
- Dream Interpretation Pack + Discount
Consists in the above two courses packed together with two extensive papers on dream symbols (PDF). Learn more...
- I Ching Methods and Meaning
A 10-lesson course on the usage of the I Ching (Book of Changes) as a predicting tool. Learn more...
STUDENT GUIDE
---
What I need to follow these courses?

All you need is an email address because our courses are sent trough email as lessons, formatted like email messages. You must access your email account every two days in order to receive our lessons and read them in your email client or any other device you may have.

When can I start?

Since our courses are sent through email, directly to your inbox, you can start anytime.

May I follow your course during holidays or school vacancies?

Of course, you can study self-pace.

Are these courses for me?

Of course, they are intended for beginners.

How I pay?

You may pay through 2Checkout and PayPal. Both methods are offered by

2Checkout . Should you need another method, please ask.

Should I login to your e-learning platform in order to access the courses lessons?

No, you shouldn't. Because we provide our courses via email you don't need to login to an online account on a schedule. This is the benefit of email teaching: you receive the due lessons through email and study offline too.

What about the courses resources?

All the courses resources are offered free during the courses long.

What if I need to study further?

We offer several post-course packs upon your request.

--
Do you have more questions? Please send them to

support@carl-jung.net.
We respond quickly.